Welcome to another Stitching Post Saturday at Dragondreamer's Lair. I decided that gorgeous scarf I made last week was a bit lonely. So, once I had all the loose ends woven in, I made a hat to keep it company.
I also finished a square for a baby quilt. I wanted something a bit different so I designed a blackwork ABC block.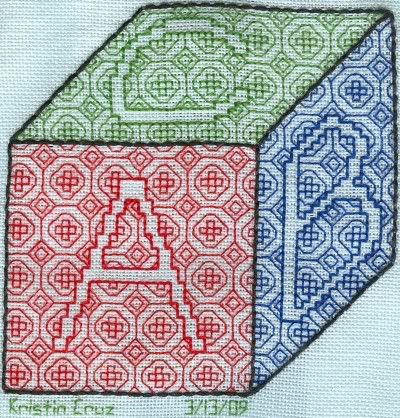 This will be offered as a freebie from Cuppa Joe Designs
as part of a blackwork series.
Check out what everyone else has been up to...
Stitching Post Saturday
on
MiPa's blog
.