Not too long ago, my bestest bud and I launched our cross stitch design business,
Cuppa Joe Designs
. Well, in this short amount of time, we have gotten mentioned on 3 MAJOR cross stitch bulletin boards and this is what our stat counter looked like 5 minutes ago...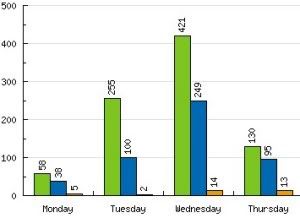 I had faith that once people were aware of our designs that we would start getting traffic but I had no idea it would happen so quickly. This is what I feel like doing...