Lori over at
Weebles Wobblog
says that "
Perfect Moment Monday
is more about noticing a perfect moment than about creating one. Perfect moments can be momentous or ordinary or somewhere in between."
Yesterday, Joey and I had such a great afternoon. We both got to indulge our crafty side. I got out a brand new, unopened box of beads, a shiny spool of wire, and my wire cutters. I made *5 ornaments and Joey made an ornament for Gabe, a wreath for my nieces, and a bracelet for me.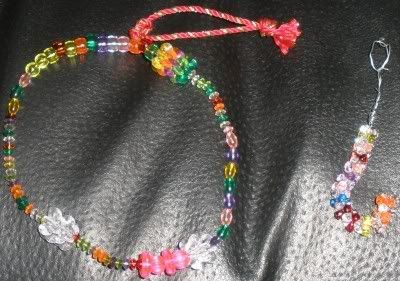 But, what truly made it a perfect moment was when Joey wrapped his arms around me and said. "Thanks mom. I had a really good time."
*Sorry, I can't show you my ornaments. The intended reipient reads my blog.