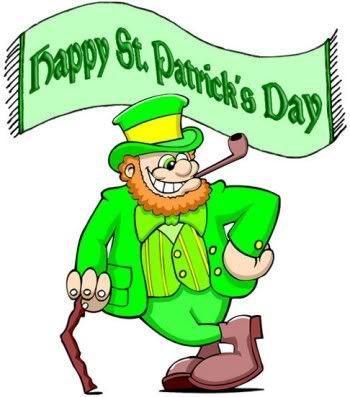 Today, the American people use March 17th as an excuse to go out and get shitfaced by drinking green beer and wearing green to avoid getting pinched. But, believe it or not, St. Paddy's Day was originally a religious holiday.
For those of you who feel the need to get your green on today, you can take the
"How Irish Are You Quiz"
at History.com (they have an
entire St. Paddy's page
) or check out all things Irish and St. Paddy's related at
StPatricksDay.com
.
I'd like to leave you with this
Irish prayer
...
May God give you...
For every storm, a rainbow,
For every tear, a smile,
For every care, a promise,
And a blessing in each trial.
For every problem life sends,
A faithful friend to share,
For every sigh, a sweet song,
And an answer for each prayer.