play in the dirt or bake some bread. I did both over the past few days. I transferred a lot of my seedlings to larger containers because I won't be able plant them until next week. I changed this...
Into this...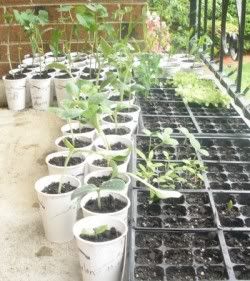 I also made homemade honey wheat hoagie rolls. We sliced roast beef and had a most delicious dinner the other night.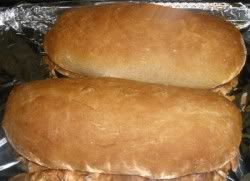 What do you do to calm down when you are frustrated or upset about something?
****************************************


Check out Dora's Pay It Forward Friday Post. One of you may be able to help.