I don't know about you, but I love getting handmade gifts at Christmas. Thanks to the people at
Glade
, I have found a way to make some uber cool paper craft Christmas ornaments for an extremely cheap price. Best of all, it is so simple that even you non-crafty types can do it.
To make ornaments like these lovelies
simply click on the picture above and, once the Glad page opens, click on the create now button.
Then, pick one of their 5 holiday scents (apple cinnamon, bayberry spice, french vanilla, sugarplum fantasies, and peppermint crush) to inspire the patterns on your paper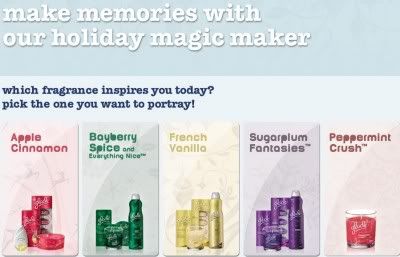 Once you've picked among the scents, you will get to chose between 5 patterns (different patterns for each scent). These are the patterns that are inspired by the apple cinnamon scent.
After you select your pattern, you pick which of the 6 ornaments you want to make. Or, if you don't want to do ornaments, you can make cutouts (to decorate your walls or presents), table settings, cards, wrapping paper, or wallpaper for your computer.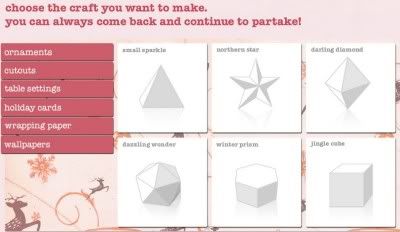 Finally, you
*
print out the pdf and follow the simple instructions to make the ornament.
From this one little application, you have the potential to print out and make 150 different paper craft ornaments.
*
you can also save the individual pdfs to your hard drive and keep this as a project for next year
This review is completely my own opinion and I was offered nothing in exchange for it.