Here's what I've finished this week. I stitched the E on this Welcome Round Robin...
I also crocheted this scarf as a present for someone. I hope she likes it when she gets it. You can click on this one and see a bigger picture.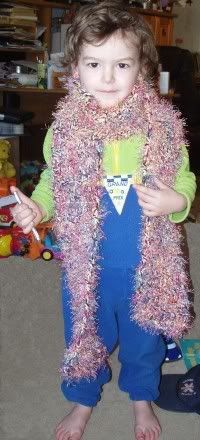 All the other stitching done this week has been mending and wouldn't be any fun to look at.
Check out the home of
Stitching Post Saturday
over at
MiPa's blog
.