As most people who know me can tell you, I love crafts. And, I was raised by a mom who was a Girl Scout leader so she always had craft supplies everywhere. I have inherited that from her. I have fabric, beads, sequins, button, empty jars, and pipe cleaners. I have glue, threads, pins, card board, baskets, and ceramic ornaments. I also have my cross stitch fabrics, all my DMC floss, my specialty flosses, all my yarn, and tons of cross stitch and crochet patterns. I always have at least 3 or 4 projects going on and I'm always on the lookout for a good craft supply sale.
Yesterday, I stopped by Big Lots to pick up cereal while Joey was in his Tae Kwon Do class (they are in the same shopping center). Of course, while I was there I had to wander through and see if I found any cool things. Boy oh boy did I luck out. They had just gotten in a bunch of specialty yarns. These yarns typically sell for almost $5 a skein but Big Lots had them on sale for only $1 a skein. I bought 18 skeins. That's about $90 of yarn for only $18.
I originally thought I would just show you a picture or two of the gorgeous yarn I bought but then I got the brilliant idea of showing you my cross stitch and crochet supplies. I went back to my craft closet (otherwise known as the closet in Gabe's room) and started pulling out all my yarn. I pulled and pulled and pulled. Every time I thought I had found it all, I discovered more. And, HOLY SHIT do I ever have a lot of yarn. Even I have to admit, I probably have no excuse whatsoever for buying any more yarn in my lifetime. You really have to see it to believe it. Each picture is a clickable link to a bigger picture so you can see it in all its glory!
The first two pictures are yesterday's purchase and the pic of all my yarn (my big chair and a half is hiding under that pile of yarn).
The next four pictures are of afghans I have started. The green/white one and the pink one only need edging. The other two are only between 1/4 and 1/3 of the way done.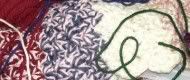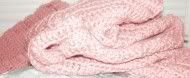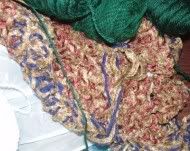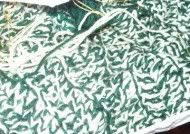 The next three pics are cross stitch stuff...my fabrics, my specialty flosses, and my patterns.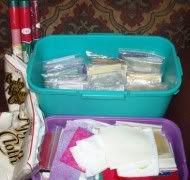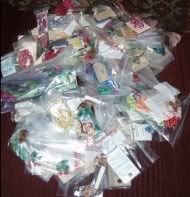 Do you think I might just have enough?
To see what everyone else in class is bringing to
SHOW AND TELL
, take a trip to visit the
Goddess of the Infertility Blogosphere
.