I don't know what its like when you go to visit your family but, when I go to visit my family, it is never calm. It is never, ever quiet. It is never normal. But, it is always wonderful.
The boys and I are visiting with my parents for the weekend and, of course, my mom has heard all about Gabe's volcano obsession. When we were dyeing Easter eggs, Gabe decided these little containers that came with the egg dye were volcanoes. No big surprise there. According to Gabe, everything, including himself, is a volcano. However, my mom being the science teacher she is, couldn't resist the opportunity to show Gabe how to make a "volcano" erupt. After all, we already had the vinegar out. All she had to get was the baking soda. And, the chaos and fun began...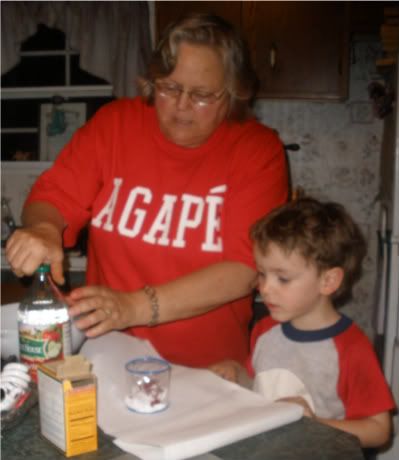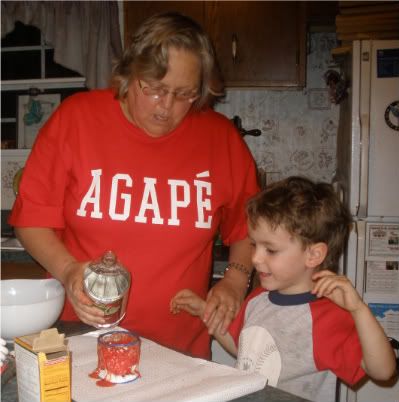 And, it wasn't good enough to do it once. My mom had to create a volcano with Gabe again today so everyone else could see...
To see what everyone else in class is bringing to
SHOW AND TELL
, take a trip to visit the
Miss Mel, Goddess of the Infertility Blogosphere
.
******************************
And, don't forget to go by
my Etsy shop
and buy a hat to support the Liz Logelin Foundation. All the details can be found in
Show & Tell post from 2 weeks ago
.