What happens when you drop a light saber right near this...
Its time to call
She-Ra
...or mom's secret identity. Once She-Ra discovered that those vertical things on either end of the drain cover were handles, she wrestled the drain cover/metal curb piece off...one end at a time. Did you know those suckers weigh over 100 pounds?
With the top off, we were able to locate the light saber (behind the pipe on the left) and Gabe then decided the Pirates of the Caribbean flashlight needed to keep it company (center front).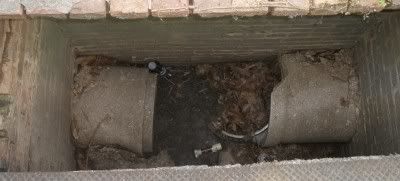 I didn't need the ladder climbing down but it was great to balance with.
The light saber was quickly recovered...
and turned this sadsack into this happy kid...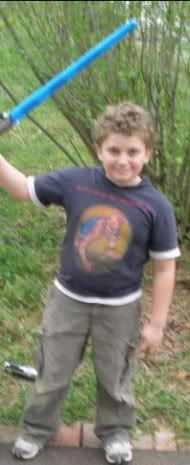 I am She-Ra, Hear Me Roar!