This weekend, Joey's cub scout pack was camping at
Camp Tuscarora
in Goldsboro. The reason they went all the way there for a camp out was the annual
Wings Over Wayne
air show at Seymour Johnson Air Force Base.
I picked Joey up a bit early from school and we headed down. Joey and my Dad went camping Friday night with Joey's Pack while the other two boys and I got to hang out with my mom. Do you know any other 69 yr old who not only goes camping but flat out refuses to take an air mattress with him? LOL According to both of them, they had a great time camping.
On Saturday, my Dad and Joey came back by the house and we all headed to the air show (pictures to come next Saturday for Show and Tell). Not only did the kids get to walk through a
C5 Galaxy
and a
C135
but we actually ate lunch UNDER the C5 Galaxy. There were so many
performers
there...the Blue Angels, Tora Tora Tora, and the Seymour Johnson Strike Eagle demo team to name a few. All the kids had a great time. Gabe was fascinated with the C5. And, Marty said the only bad part was that Vic had to work and couldn't be there with us. We all were exhausted when we left the show because it was so hot out there on the tarmac of the air force base. No one felt like cooking so we got pizza for dinner and watched a movie.
On Sunday, we were totally lazy in the morning and then went to my niece Brianne's birthday party that afternoon. Brianne's party was at
Shiloh Farm
, a little local farm that dedicates itself to working with high risk children. The lady that runs the farm is friends with my sister and Brianne wanted to have her party be a fundraiser for Shiloh Farm. Instead of presents, people donated money to help take care of the animals. Here are some of the pics I took. Each picture is a clickable link to a larger version of the pic.
Gabe and me; my sis, Keri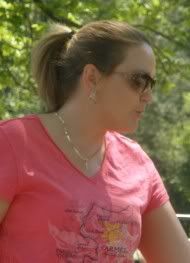 my sis, Becky; Becky and Gabe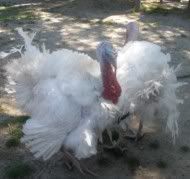 turkey; rooster and hen
Becky and Gabe petting Jack the donkey and the sheep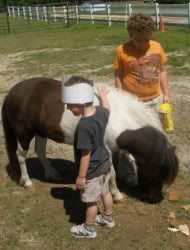 Joey and Gabe with the miniature horse; Gabe climbing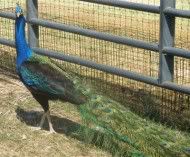 peacock; Texas Longhorn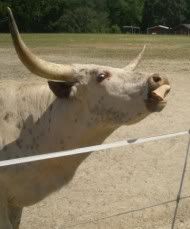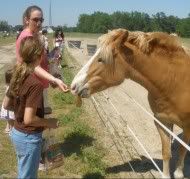 Zebu; palomino draft horse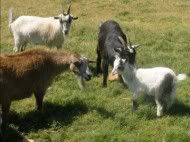 the goats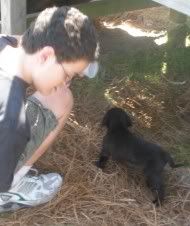 Marty and a puppy; Becky and my mom

Everyone had a fabulous time but we were exhausted when we got home on Sunday evening.