This week I want to tell you the story of my parents marriage. I hope I grow up to be like them and I hope my marriage is at least as long as theirs has been.
Over 42 years ago, a young man and a young woman had a chance meeting over in Japan. The young woman was beautiful, blonde, and smart as a whip. The young man was smart, looked sharp in his uniform, and had a soft spot for strong women. The young woman had been bored in college so, when her father got order's from the Air Force to transfer to Japan, she decided to go with them. She enrolled in school, got hired to teach English to diplomats, and spent her spare time teaching lifeguarding classes to the military men on base. The young man was a navigator in the Air Force and his squadron made regular runs to Japan. One day, they had a longer layover than usual and he decided to stop by the pool on base. When he got to the pool, his attention was immediately drawn to this blonde woman who (in his words) was making fools of those airmen in the water. Yup, that was when my dad first saw my mom. 10 months later, they were married. During those 10 months, he was stationed in New Jersey and flew through Japan while she was living in Japan...so, they only saw each other a total of 14 whole or partial days. Next May, from the 22 through the 27, they will be celebrating their 42nd wedding anniversary. Of course, my dad, being the wonderful smart ass that he is, tell people that they are celebrating their 126 anniversary. Since they were both American citizens and the wedding was in Japan, they got married in a Japanese legal ceremony and an American legal ceremony (both on May 22, 1967) and then had a church wedding on May 27th. He just multiples the 42 years that they wil have spent together by 3.
Life hasn't always been perfect. They've had some really tough times. But, they have always loved each other with every fiber of their being. They have really shown me the meaning of the wedding vows "for better or for worse". I couldn't have asked for a better example to try and live up to.
Here they are almost 42 years ago...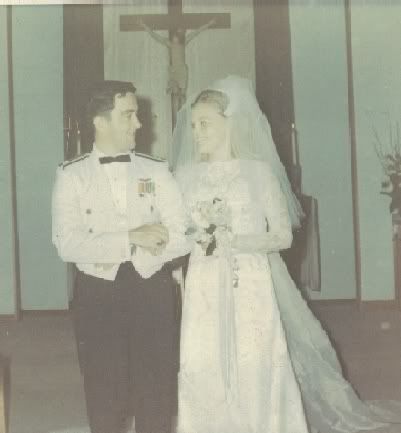 and here they are today...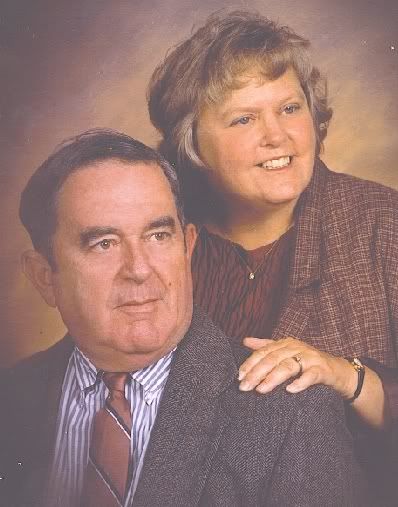 To see more wonderful
SHOW AND TELL
, check in with
Miss Lollipop
.