Even though BlogHer10 had officially ended on Saturday the 7th, I had one more day. On Sunday morning, we had one last
*
A.L.I. get together. There were so many wonderful women there. I hesitate to try and name them all because I don't want to leave someone out and upset them. Here are a few of the pics from that get together...
the lovely Dora and her daughter Sunshine
sporting her Baby Blogger t
the fabulous Calliope and her son W
sporting his Baby of the Internets t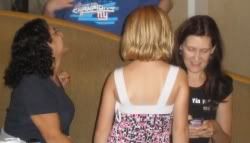 Mel's back, Tessa's (I think) back,
and the amazing Lori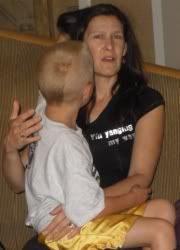 Reed with his mom Lori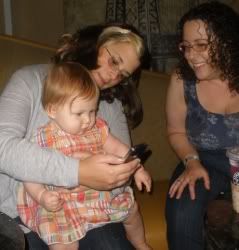 Dora's Sunshine with Aunt Becky and her mommy Dora
me, Aunt Becky, and Dora with Sunshine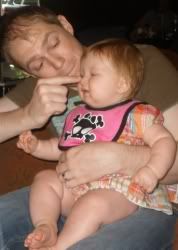 Dora's Sunshine with The Daver
After our A.L.I. get together wrapped up, Dora, Sunshine, and I took off for a little bit of sight seeing. We ate at a nice little hamburger place (loved the onion rings) that I can't remember the name of (what's it called Dora?). and then headed over to wander through FAO Schwartz. When Miss Sunshine started getting tired, Dora headed home for the evening and I hung out until it was time for me to catch a cab to the bus station. Here's teh rest of the day...
one of my favorite New York building pics
the doorman at FAO Schwartz
Dora wearing a Harry Potter wizard's hat at FAO Schwartz
sadly, I didn't notice until now that the straw
appears to be going up her nose
me wearing the Sorting Hat...
which house do you think it put me in?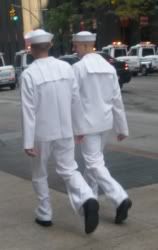 sailors in New York
on the way to the bus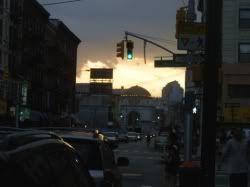 saying good bye to the city
*
Adoption, Loss, and Infertility