My youngest son continually amazes me with his imagination and creativity. Remember the volcano and the twister...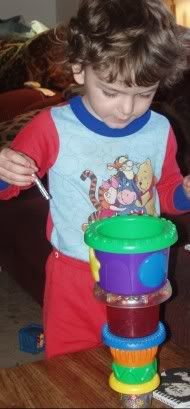 Well, Gabe decided that wasn't enough variety for one toy...one simple set of stacking cups. Gabe then built a Christmas tree. He added the little pink bowl (from a pet carrier toy) for the tree stand, a toilet paper roll for the trunk, and the beads as decorations...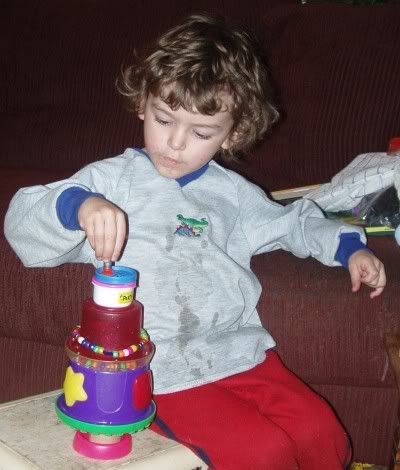 Then he decided it wasn't quite enough and he rebuilt it and added another level...