We got our tax return in last Friday so I've been having a bit of fun shopping yesterday and today.
I ordered a replacement for my poor dead camera...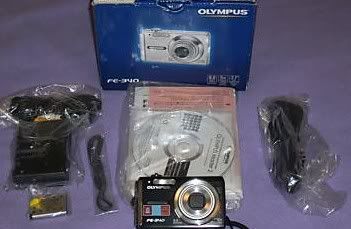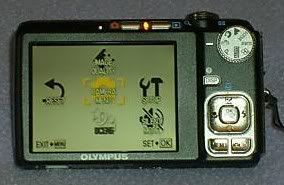 It's not brand new but its new too me and it will be fabulous. The auction includes "an Olympus FE-340 8MP digital camera. Camera is in excellent physical condition and works perfect. Also included are USB cable, AV cable, box, paperwork, battery charger, and 2 batteries." I guess maybe I should thank Gabe for breaking my old camera since I got this fabulous upgrade for only $75.
I also ordered 4 new bras (one of the black, one of the chocolate, and two cream). Woohoooooo. While this may not seem exciting to many of you. It thrills me to no end. I can finally order bras in my gigantor size and not have to have them custom made. I can also get ones that are somewhat attractive. Paying $147 for 4 bras is far more palatable than paying $320 for 4 plain jane custom made over the shoulder boulder holders.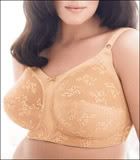 I also indulged my stitchy addiction. I backordered two copies of Just Cross Stitch magazine.
And, I gave in and bought a subscription to JCS for this year because it FINALLY includes the ornament issue!
It has been so long since I've bought myself much of anything. Its a very pleasant change of pace.