Marty is 14 yrs old and is starting high school in only 16 days. Today, he had orientation for his Naval ROTC class. !4 1/2 yrs ago, I could hold Marty with one arm...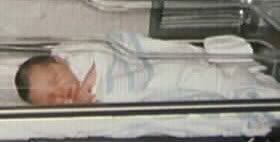 and, today Marty came home from orientation with his Naval ROTC uniform and he came out looking like this...
My baby is all grown up.