The brilliant Calliope of
Creating Motherhood
is sponsoring this weekly opportunity to indulge your inner artist and take artsy fartsy photographs. In keeping with this weeks theme, here is my selection...
inside my fridge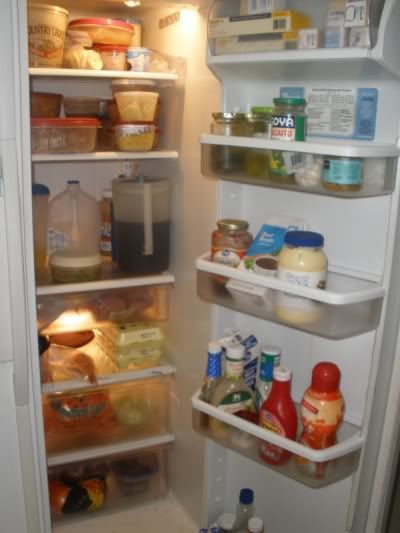 They say you can learn a lot about a person by looking behind closed doors. What does the inside of my fridge tell you about me?
Now, head on over to Calli's y'all and
check out everyone's photos this week
.