8 yrs ago on November 15th, Joey made a surprise early appearance. Despite being almost 4 weeks early, Joey was healthy and strong. I had a 20 inch long, 7 lb preemie. His first day was a little scary. He had to spend 24 hours in an oxygen tent while they made sure he didn't have any lung problems.
Luckily, he had no problems with his lungs. The fluid in them was just because I never went into labor and it quickly resolved itself. He was able to go home after only 4 days in the hospital.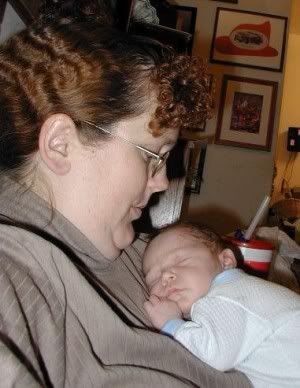 This teeny little bundle of joy has grown into an incredible young man. He is smart, funny, and strong.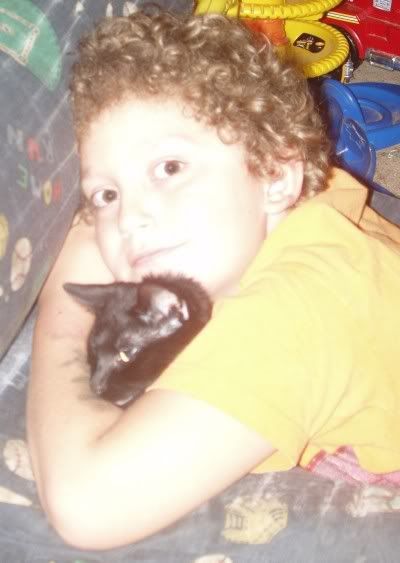 He is so very kind and gentle. He is so good with his little brother. Gabe truly adores Joey and with good reason.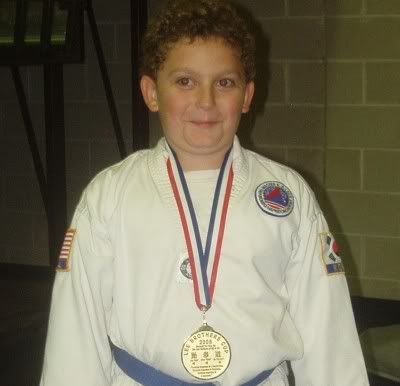 I am in awe of my boy. He is my heart and soul and I can't imagine life without him in it. I am so very lucky to be his mother. Happy Birthday dear boy.
To see what everyone else in class is bringing to
SHOW AND TELL
, take a trip to visit the
Goddess of the Infertility Blogosphere
.