A wonderful time was had by all at the party today. Here are a few pics...
Gabe's Clue Cake
Joey's Darth Vader Cake
The raging light saber battle
Backyard Fort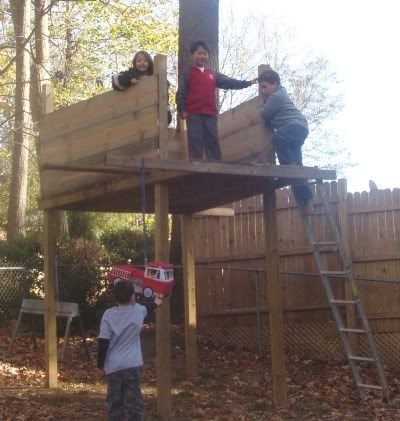 Gabe opening presents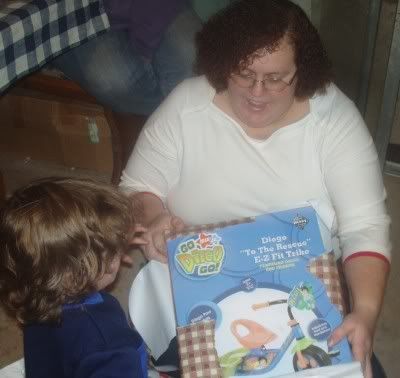 Time for cake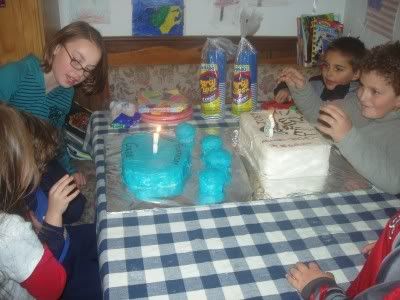 Trampoline Time
The kids had a great time. There were no squabbles...and the house isn't even a wreck. It was so much fun. And Joey...Joey made my heart sing. Marty was admiring all of Joey's stuff, particularly the
Floam
and Joey's Lego Exoforce toy. Joey gave Marty one of his containers of floam just to make him happy. It made me so proud of him.
To see what everyone else in class is bringing to
SHOW AND TELL
, take a trip to visit the
Goddess of the Infertility Blogosphere
.