I haven't posted anything about all my crafty projects in a long time. Here are some of the projects I have been working on recently...
Biscornu (think 8 sided pin cushion)
Victorian house I designed and stitched for Kathye's round robin...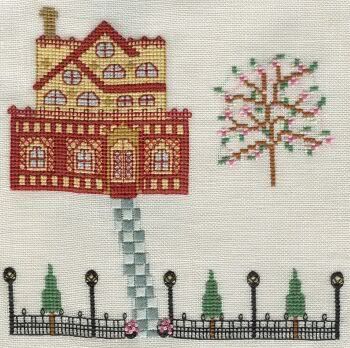 Director's chair I designed and stitched for a friend...
My Welcome round robin designed using the Dragon Dreams alphabet...

A friendship piece I designed for one of my best friends in the world...
The band I designed for Stef's band sampler...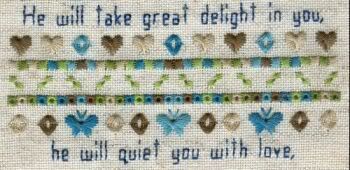 and, my ornie (from a design on
Angelic Stitches
), stitched over one, for our Christmas in July exchange...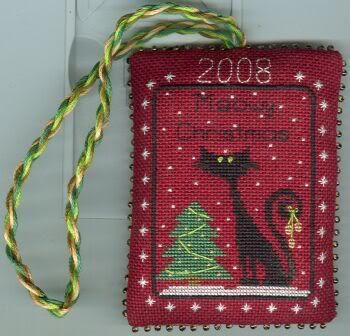 I have one more BIG project completed recently but I can't post the pics yet because the recipient hasn't received it yet.