I just realized that I haven't shown you pictures of my tree or any of the other fun holiday pictures I've taken. All these pics are clickable and will open in another window. I am thrilled with the way our tree turned out. It may not be a designer tree but each and every ornament on there means something to us.
Santa Gabe

Santa Gabe, Santa Joey, and Butterball

Santa Marty places the angel

Santa Grinch and the Christmas balloon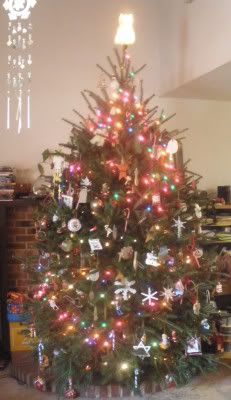 Our tree in all its glory

our angel

our angel all lit up


Butterball couldn't resist the tree
Do you have any pictures you would like to share? Leave a link, I'd love to check them out.