Tonight, after dinner and before we took Joey to Tae Kwon Do, Gabe broke out his markers and paper and produced these masterpieces...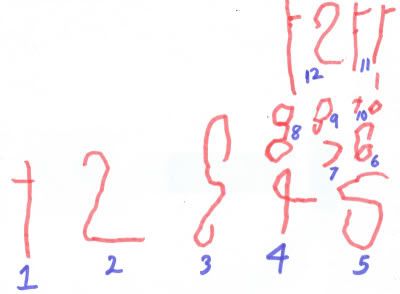 Gabe's work in red, mine in blue



Gabe's work in blue, mine in red
That's right. My little guy who just turned 5 and only started preschool last August is writing his names and numbers! Gabe has also shown the ability to do some simple addition and is starting to read some words. He is totally kicking school's ass.