I'm so proud of my mommy. She got appointed to the
NC Governor's Teacher Advisory Committee
. The head of the
NCAE
recommended her for this appointment. I'm so glad she is getting the recognition she so richly deserves.
I am so excited. I have found a super cheap yet nice way to get to NYC for BlogHer. I did a search for bus fares to NY and found a site called
GotoBus
. They deal with charter bus services and I can get a round trip ticket from Raleigh to NYC for only $60 and travel time is only 9 hours one way.
I finished my first knit project. It's just a simple
garter stitch
scarf done with two strands of yarn but, I'm pretty pleased with how it turned out.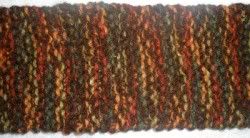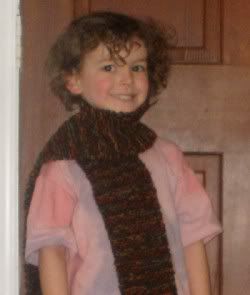 If any of y'all are on
Ravelry
, can you tell me what your Ravelry ID is? You can find me under the user name dragondreamer.
What's going on in your life right now?