Last night, Joey and I went to
Scout Night
at the Durham Bulls Athletic Park.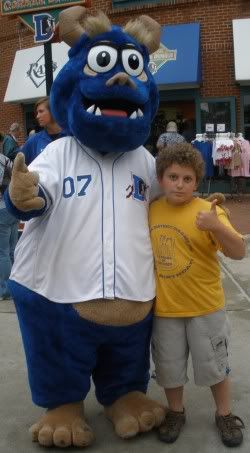 The game was fun.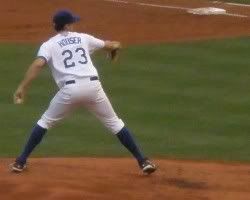 The snacks were delish but pricey.
The Bulls kicked the Mudhens' asses.
The fireworks were fabulous.
The boys had the chance to buy tickets to sleep in the outfield. The boys played and got autographs from Wool E. Bull, the Durham Bulls Mascot.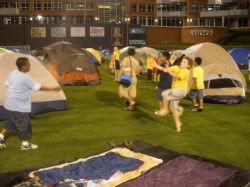 Yes, we were part of the contingent who slept over. And, the ground was very, very hard. I ended up pinned in one position by Joey last night and that combined with the hard ground of the infield made me seriously hurt when I woke up this morning. I was pinned in one position because Joey and I were sleeping under the stars and he managed to kick off his sleeping bag. I am definitely not 20 yrs old anymore...ugh. But, you know what, I would do it again in a heartbeat. In fact, I will probably do it again next year.
**************************************************
To see what everyone else in class is bringing to
SHOW AND TELL
, take a trip to visit the
Miss Mel, Goddess of the Infertility Blogosphere
.


**************************************************
And, one little fun extra. I have a really cool project going on that involves this...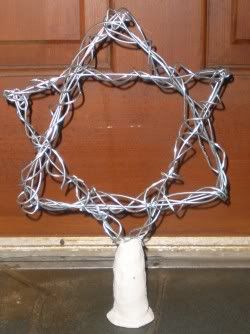 It is going to be an incredible surprise and if you want in on it,
EMAIL ME
!