He's got another thing coming if he thinks I'm going to watch that movie with him. Look what my husband put on our Netflix queue...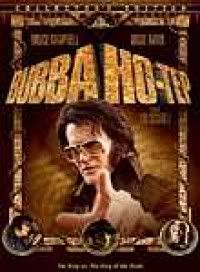 Elvis Presley (Bruce Campbell) is an elderly resident in an East Texas rest home; seems he switched identities with an impersonator years before his "death" and then missed his chance to switch back. The King teams up with Jack (Ossie Davis), a fellow nursing home resident who thinks he's John F. Kennedy, and the two old codgers prepare to battle an evil Egyptian entity that's chosen their long-term care facility as its happy hunting grounds.
There are times when my husband's sense of humor scares me...ROFL.