Today, the older two boys went to the movie with Grandma (my MIL) and Gabe and I spent the time reading, playing Ms. Pacman, and painting. I showed Gabe how to make mirror image paintings. These are the mirror image paintings I did (all clickable for bigger viewing)...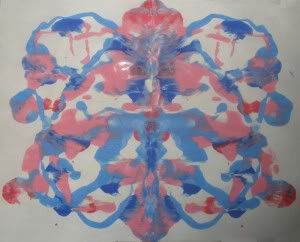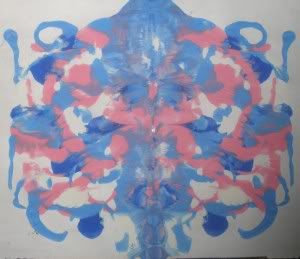 And, this was Gabe's best mirror image painting...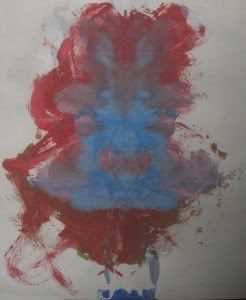 *****************************************
To see what everyone else in class is bringing to
SHOW AND TELL
, take a trip to visit the
Miss Mel, Goddess of the Infertility Blogosphere
.