I love you very much and hope we get to spend many, many more birthdays together.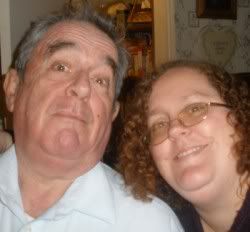 me and my dad
The sheer amount of fun our family always has when we get together is a testament to the type of people you and mom are. Like any family, we have our moments of disagreement but, as a general rule, we are all secure enough in who we are to goof around and have fun without anybody getting upset.
my dad and some of the grandkids
Thank you for being who you are and being such an important part of all of our lives.
dad "posing" with his new kitchen knife
HAPPY 70th BIRTHDAY DAD!