Welcome to Photo Friday sponsored by the brilliant and beautiful Calliope of
Creating Motherhood
..and, yeah I know I say this every week but she really is brilliant and she is absolutely beautiful. This weeks theme is buttons and I have two photos to share with you and they are each a completely different take on the theme.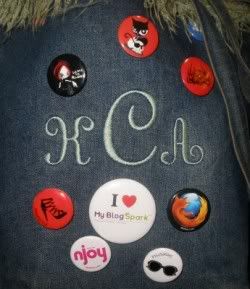 I just wanted to add that the effects of the second picture were achieved on purpose and without and digital editing. The only thing done to it was resizing it for my blog
Now, head on over to Calli's y'all and
check out everyone's photos this week
...and, break out those cameras and participate next week.
***************************************
Please take a moment to go by and
offer your support to Heather and Mike Spohr
. As of today, their sweet Maddie has been gone for more days than she had with them. Just be warned, have tissues handy if you watch the video.