Welcome to the new edition of Show&Tell blogger style. The wonderful and fabulous Suzy at
not a fertile myrtle
recently restarted Show&Tell for all of us who missed it. The two pictures I've gonna show off this week are also my entries into
the punk rock mom's latest photo challenge
. As always, please click on the pics to see a bigger version of them. The theme of this photo challenge is all the small things. This first picture I took over labor day weekend. I have been trying for ages to get a good shot of a dragonfly and I finally did.
and this second shot is actually an old one, taken almost 5 years ago. It is Gabe at 18 days old.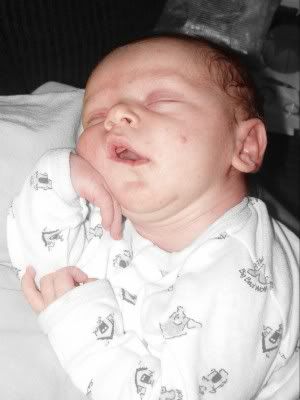 Head on over to Suzy's to
check out the other Show&Tell entries
and head on over to tprm's to
see the other photos
.