Welcome to the new edition of Show&Tell blogger style. The wonderful and fabulous Suzy at
not a fertile myrtle
recently restarted Show&Tell for all of us who missed it. This week has been a week of goodies. I received three prizes I won in giveaways and bought one nifty little gadget. The first prize I had come in was from the Lawry's Marinade Review and Giveaway from Susan @
She's Becoming DoughMessTic
. This giveaway included 2 marinades, a bunch of barbeque skewers, Lawry's Seasoning Salt, and a fab
piece of pyrex with a top
.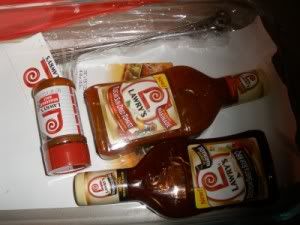 The next prize I got was a personal microderm kit I won from Mel @
Full Circle
. I haven't got to use it yet. Maybe one day soon, the kids will let me try it out.
I also won a Marcal Paper Goods giveaway from Colette @
Jamerican Spice
. I got paper towels, napkins, tissues, and toilet paper. As thrilled as I am to get that stuff for free, I did not take a picture of it. I think we all know what it looks like.
My absolute favorite thing I got this week is my
Targus 6" Grypton Tripod
. It works for my Flip Video camera and for my digital camera. It can sit on any surface or even wrap around an arm or a light pole or even a tree branch. Why do I have visions of my boys using this tripod to attach a camera to a hat and taping kamikaze runs? There is a quick detach piece that allows you to take the camera on and off the tripod quickly. Isn't that the coolest thing you've ever seen?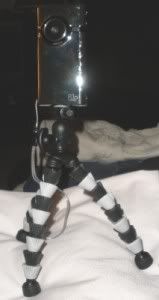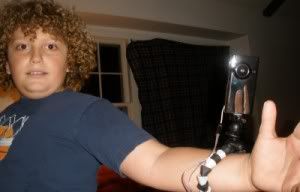 Head on over to Suzy's to
check out the other Show&Tell entries
this week.