Have I mentioned lately just how much my hubby ROCKS? Vic is incredible on so many different levels but, what brought out the mushiness tonight was that his awesomeness in the past solved my Show & Tell dilemma for tonight. I was stuck my friends. I didn't have a clue what to show and tell tonight...until I remembered this...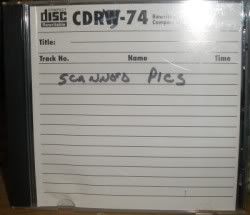 That one little disc holds the results of approximately 4 years of photography. It contains the contents of these two file cabinet drawers...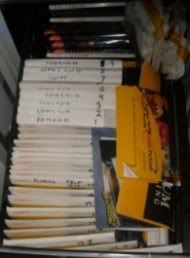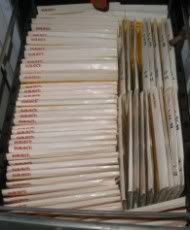 Can you just imagine how much it cost to develop all those pics? Thank God for digital because I take more pics now than I ever did back then. My rockin' hubby sat and scanned each and every one of those photographs. Each envelope has its own file on that disc and I can easily find the pictures I want without having to search the drawer and then the envelope.
Since I have access to digitized versions of all those pictures and because I'm feeling a wee bit sentimental and because my now taller than me 12 yr old is halfway across the state instead of here driving me crazy, I can show you these pics from the day Marty was born...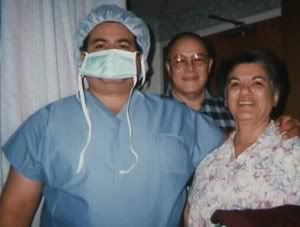 Vic with his dad, Sig, and his mom, Ruth


Two of my BFFs, Christine S. and Jennifer B.,
with Vic and my mom, Karin


No, that is not another baby in there. Its a boob...
a scarily huge boob.


My beautiful boy

**************************************************

To see what everyone else in class is bringing to
SHOW AND TELL
, take a trip to visit the
Miss Mel, Goddess of the Infertility Blogosphere
.