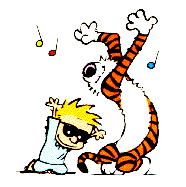 My geeky, nerdy book loving heart is dancing with joy this month. Today, I'm headed to the
Durham County Southwest Regional airport to meet Smart Bitch Sarah
and listen to her talk about her book,
Everything I know About Love I Learned From Romance Novels
, and, on the 23rd of February, my mom and I are taking a little road trip to Charlotte to hear
Rachel Simon read from and talk about The Story of Beautiful Girl
(what...you haven't read it yet?!?!? Correct that mistake at one AND GO BUY IT). I am so excited to meet these two wonderful ladies and getting to spend time chatting about books is ALWAYS a good thing.
Do you have anything fun or special planned for this month? IF you do, share it with us, please. If not, why the hell not? You are special and deserve fun in your life.