I've got two wonderful projects to show y'all this week. First of all, I designed and stitched a
biscornu
which is basically an eight sided pincushion. In this case, I reduced the side and made it into a Christmas ornament. When I joined the two sides together, I added red and green Mill Hill seed beads to every other stitch.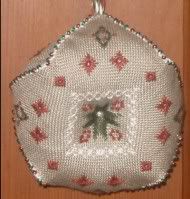 And, now, a warning for one person...
IF YOU ARE THE PERSON I AM MAKING THE MEMORY QUILT FOR, CLICK AWAY NOW...
.
.
.
.
.
.
.
.
.
.
.
.
.
.
.
.
.
.
.
.
.
I am so excited because I put the very last stitches into the memory quilt and I HAVE to show it to you. I can't stand to not show it off. As with the pictures above, click on this to see a close up.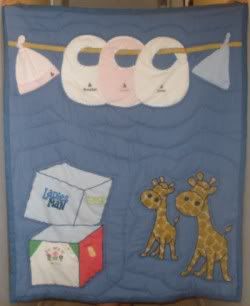 I am very happy with how it turned out. I hope she likes it too.