My house is a very full and very busy house. We have 2 dogs, 2 cats, 3 fish, 2 boys, and a duck. Wait a minute! 2 boys and a duck?!?!?!? My regular readers are scratching their heads about now and wondering when I got a duck and what happened to my 3rd son. See folks, that is where you are making a mistake. You assume kids are always kids. You all know my sons Marty and Joey...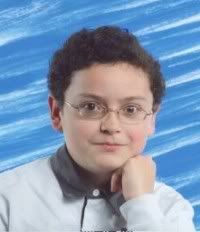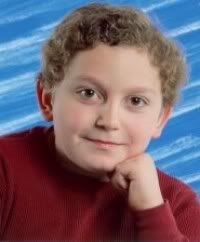 Now, I want to introduce you to my fuzzy yellow duck. Meet Ming-Ming duckling...
Most people looking at this picture would make the mistaken assumption that it was a picture of my son Gabe. But, alas it isn't so. Lately, his obsession with the
Wonder Pets
has lead to him going by the name Ming-Ming. It's quite amazing the things this little duckling can do. He chases cats, pretends to be a dog, collects tree sap for the marmosets (like Diego), and he does it all while he is covered with fluffy feathers. Unfortunately, Ming-Ming's wings don't seem to be designed for holding onto things so many things (including the tree sap bottle) have gone flying through the air. However, Ming-Ming's clumsiness is offset by his bravery with loud noises. Ming-Ming tolerates the loud engines of buses and lawn mowers very well.
I don't know how long Ming-Ming is here for but, until he decides his stay is over, I have 2 boys and a duck.