Lori over at
Weebles Wobblog
says that "
Perfect Moment Monday
is more about noticing a perfect moment than about creating one. Perfect moments can be momentous or ordinary or somewhere in between."
I've had a series of perfect moments while getting ready to go to BlogHer. I was trying to figure out what I wanted to wear and was trying to save money so I decided to deconstruct and remake an outfit I had. I was given an outfit made of beautiful blue material but the cut was totally unflattering. The shirt was a long sleeved shirt with a boxy cut and. the pants were kind of shapeless.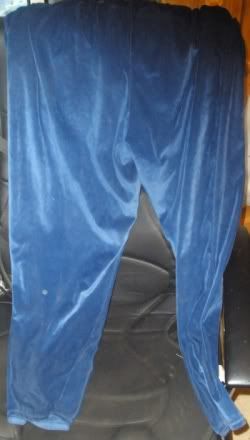 After a few days work, I ended up with this (please ignore the poofy hair)...
Then I went to Avenue's web site to check out some boots Miss Tori from
The Winding Road to Parenthood
bought and stumbled across their sale. With the coupon code, I got this dress for under $30...
The, I found this awesome watch and bracelet...
and this costume jewelry set...
and, I got both the watch bracelet set and the costume jewelry set for under $10.
Go check out the other perfect moments at this week's
Perfect Moment Monday
on
Weebles Wobblog
.