My oldest just graduated from 5th grade yesterday. He is now officially a middle schooler. OMG How is that even possible? He is such a great kid and I am so very proud of him. Marty has accomplished a lot this year. One of the things he is proudest of is winning the reading contest sponsored by the Carolina Hurricanes. The Hurricanes had a school system wide reading contest and Marty won it by reading over 25,000 pages in 6 weeks. My boy kicked some serious butt in that contest. Not only did he win tickets to a Hurricanes game but he also won a jersey.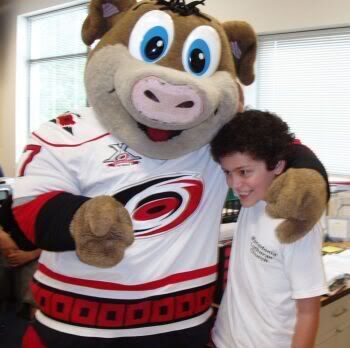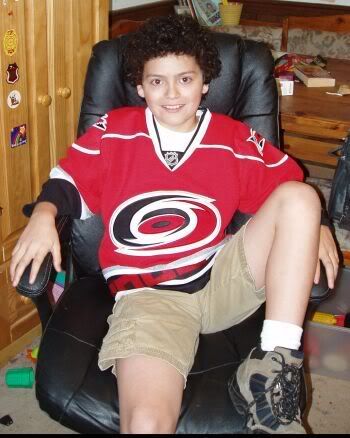 It is nice to know that Marty hasn't lost his ability to be goofy as he's grown up. Take a look at his pic with his 5th grade teacher...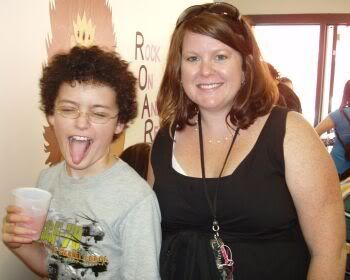 I am so proud of the young man my boy is growing into!
More to come...